Spicy & Sweet Watermelon Salsa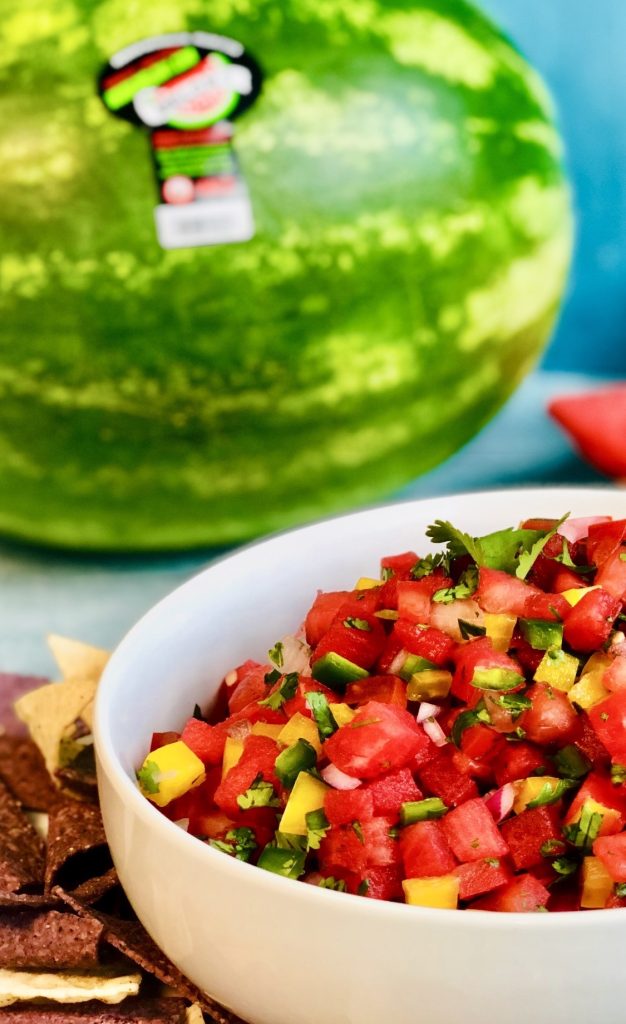 We have spiced up the classic salsa using watermelon from our friends at Melon 1, a premiere family farming business growing watermelons in the United States. This salsa features their watermelons as the main ingredient, and this medley of spicy and sweet offers excitement to the tastebuds!
Watermelons are healthy, hydrating, and delicious! You'll find these terrific (and essential) vitamins in watermelons:
Vitamin A is essential for optimal eye health and boosting immunity by enhancing white blood cells called lymphocytes.
Vitamin B6 helps the immune system produce antibodies, maintain normal nerve function and form red blood cells that will help break down proteins.
Vitamin C fights infections and viruses and fights free radicals that are known to accelerate aging
So, what are you waiting for? Check out this delicious recipe on our sister site Farm Star Living.
COURTESY of FARM STAR LIVING