Chilled Cherry Lemonade
– COURTESY of FARM STAR LIVING
Check out cherries from our friends at Starr Ranch® Growers in this delicious Chilled Cherry Lemonade, delicious and healthy, too!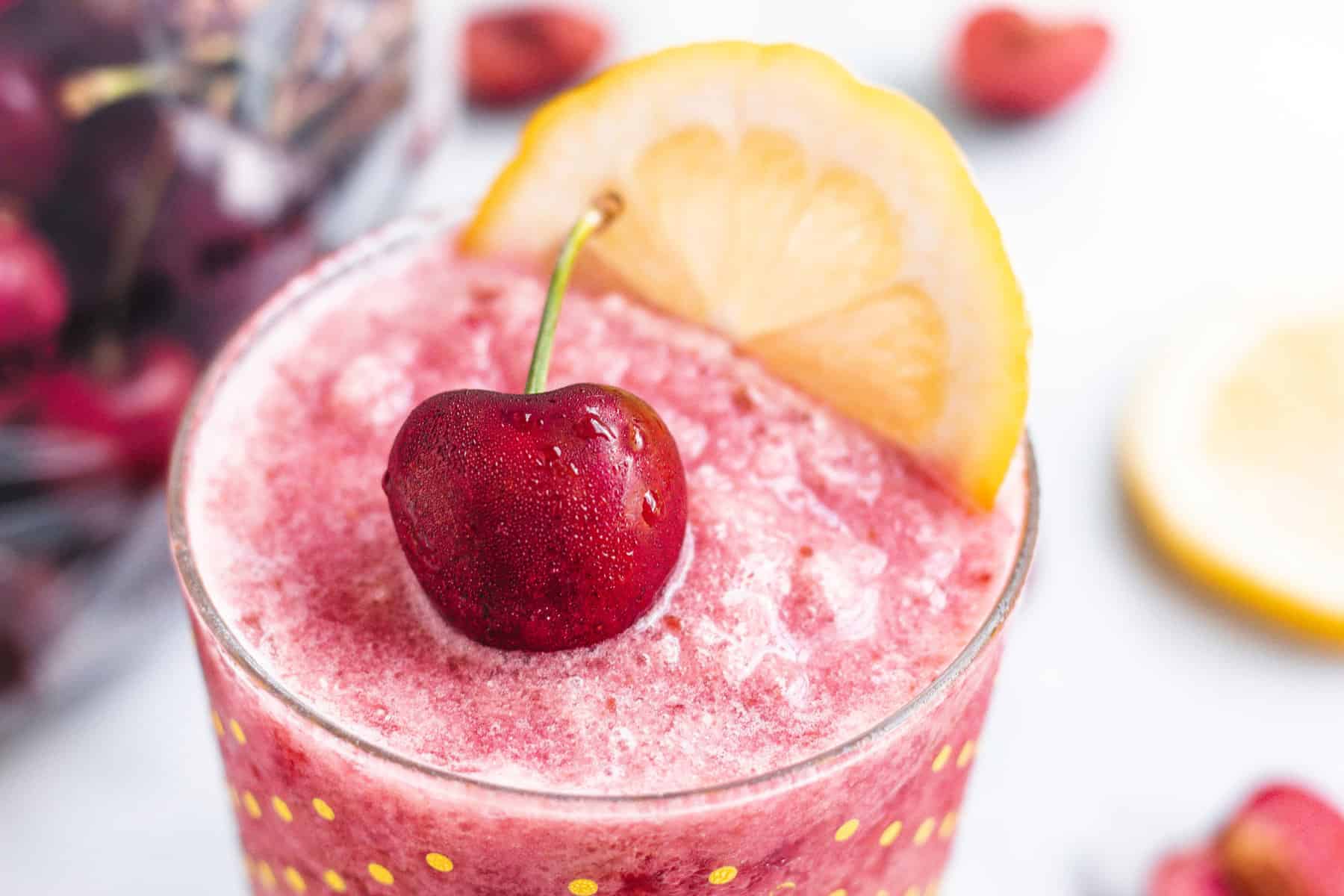 Starr Ranch® Growers are well-known for their quality and sustainable orchard groves in the Pacific Northwest. As a premier grower of sweet Northwest cherries, Starr Ranch® Growers moves an impressive 2.5 million cartons of these beautiful fruits every year!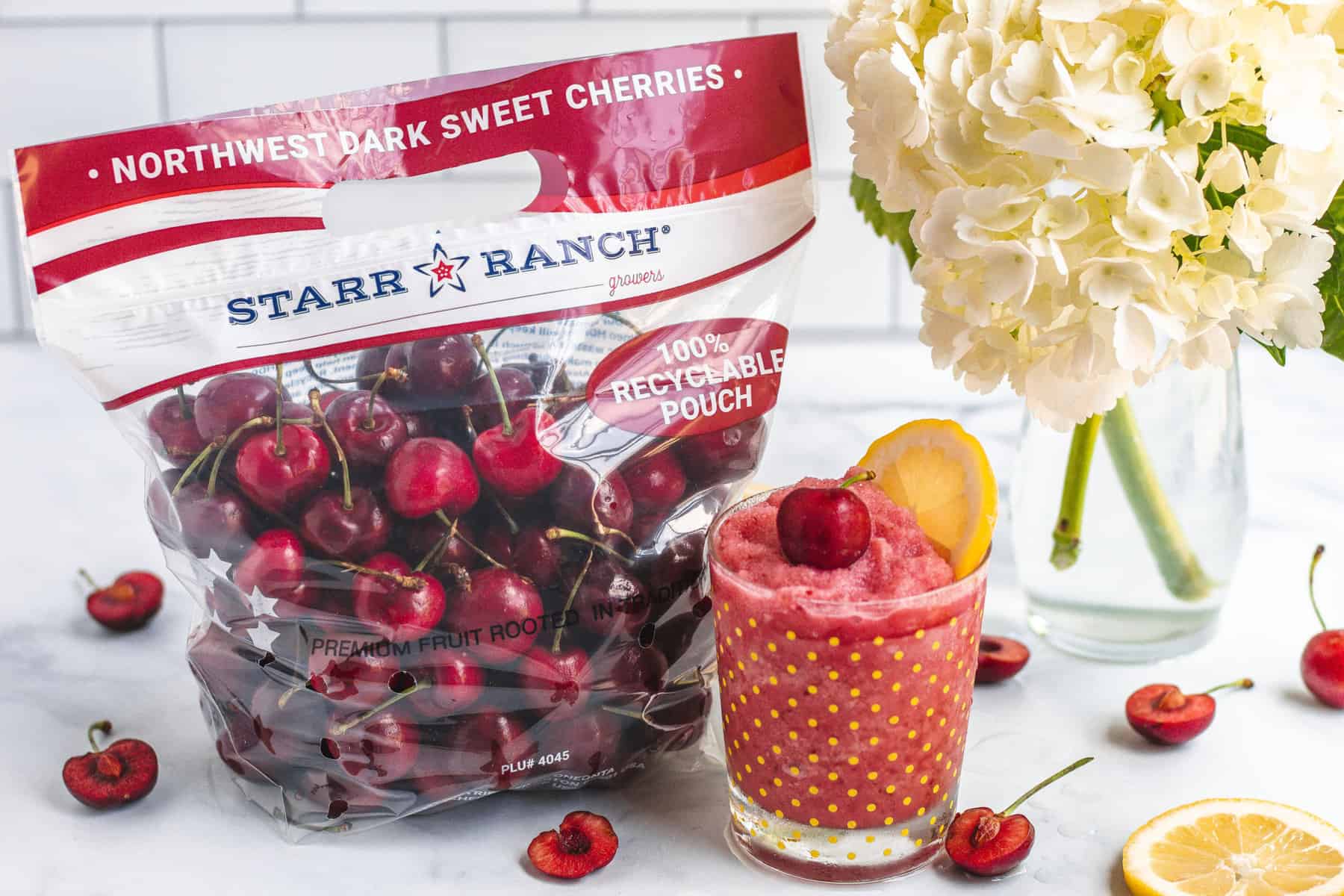 The Dark Sweet Cherries are truly an all-purpose cherry, so they're perfect for snacking by the handfuls or can equally be delicious for baking, freezing, and this smoothie!
PRO-TIP: If you buy the fresh cherries during the summer months, just freeze them for sweet, juicy cherries all year round!
These bites aren't just sweet, they are also healthy! Known as a "superfruit," cherries have antioxidants that may help to reduce the risk of cancer and heart disease, plus the amount of Vitamin A they is19x more than blueberries!
Plus, cherries are one of the few food sources of melatonin, which helps regulate heart rhythms as well as the body's sleep cycle. Perhaps you might enjoy a handful after dinner!
Here are a few more of the incredible health benefits cherries provide:
Aids in digestion
Aids in weight loss
Anti-aging
Anti-inflammatory
Helps with insomnia
Improves hair, skin and nails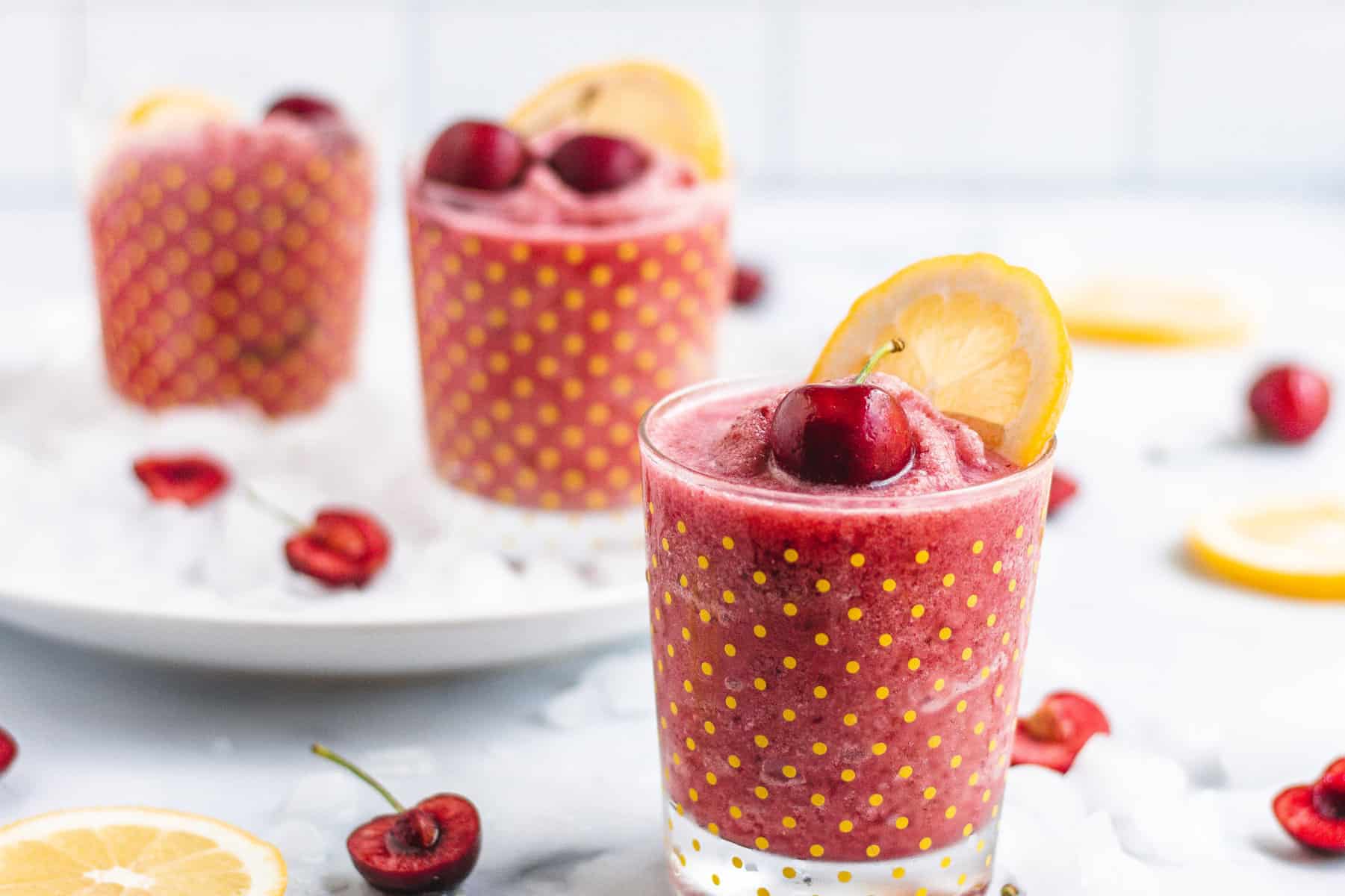 Enjoy this Chilled Cherry Lemonade from our sister website Farm Star Living. You'll be cheering for cherries in no time!