The White Lodge - Authentic Eco-Resort
Some destinations are posh and luxurious, offering every amenity and service you can imagine. However, some others are more raw, and 'off the grid,' offering a unique chance to have a high-quality, yet remote and incredibly authentic experience that allows you to be undistracted, grounded and live fully in the present moment.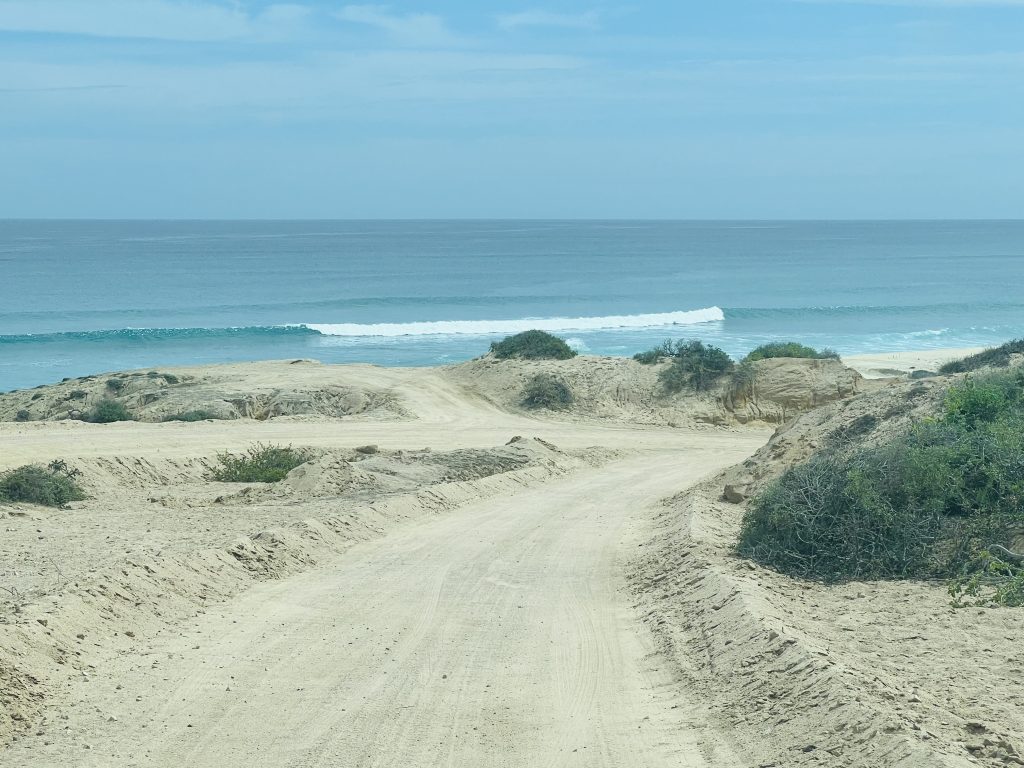 Such a place that offers you a secluded destination where you can breathe the fresh, clean air coming off of the ocean's waves, hear the chirping sounds of nature, and immerse yourself in a world steeped in Mexican, Mayan and even Incan traditions, is The White Lodge. Here, I found an experience unlike any other – far away from the modern technologies and fast-paced world I have been used to.
Flying into Los Cabos, Mexico, the flight delivers you to a small, bustling airport. I was picked up by The White Lodge and taken through town, to the tip of the Baja area into an area called the East Cape.
Now, here's what you need to know. This area's roads are not fully paved, and they turn into a long, dirt road that I feel was one of the most gorgeous, scenic drives I've seen to date, rolling past cliffs and against a backdrop of ocean waves. The beauty here is that there are no big developments anywhere, no huge buildings – no commercialism. (YET). After traversing along this winding and magnificent dirt road, we arrived to The White Lodge.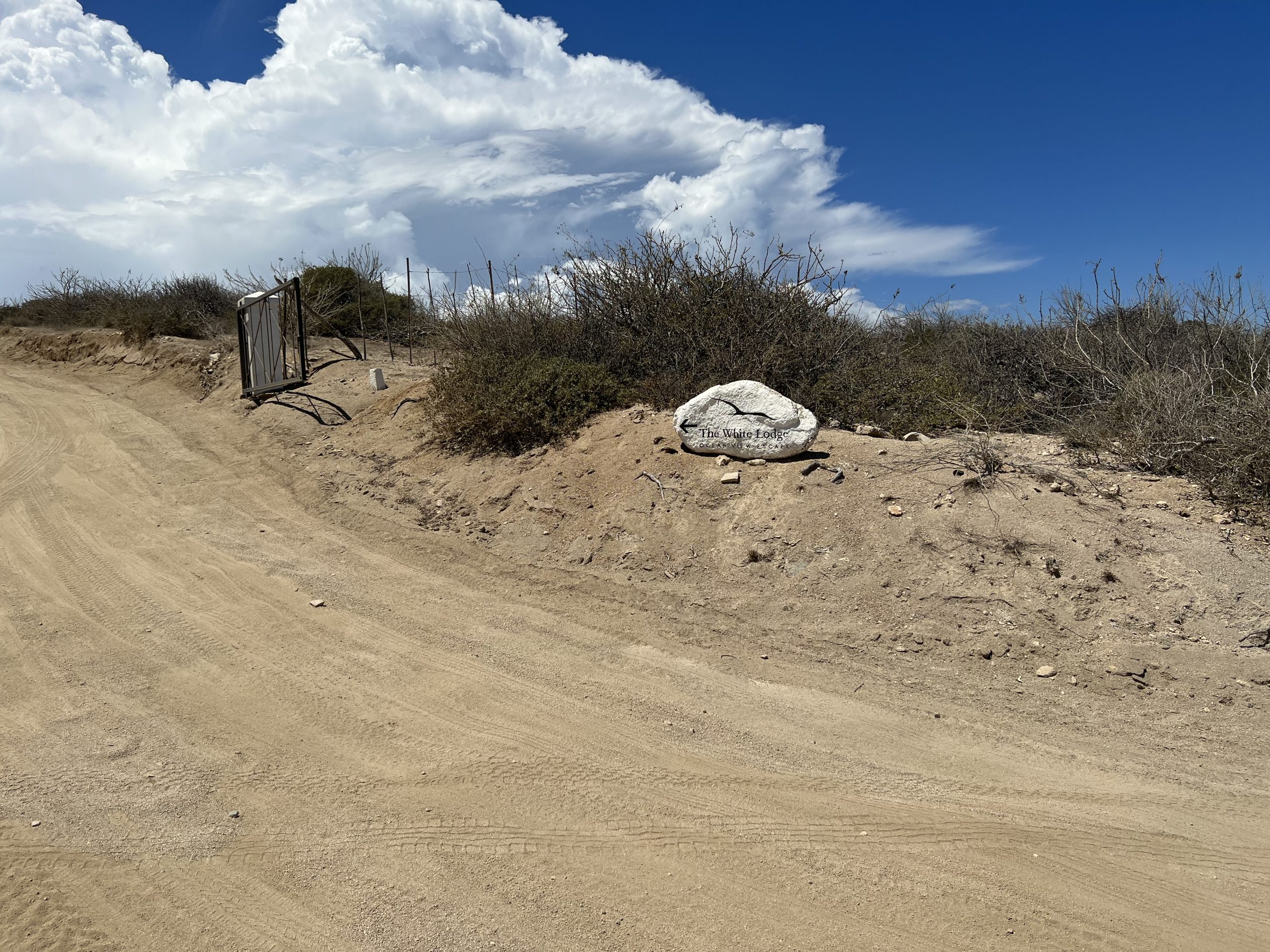 A mocktail that appeared like champagne awaited me, as well as encouragement by the welcoming Managing Director (and host) Anna to stand and behold the vast ocean view while taking a few deep breaths to ground and anchor me. Ahhhh.

My journey to wellness had begun and the fact that there were no distractions – no TV, no phones, no cell service, was liberating. NOTE: Wi-Fi is avail still allowed connection to the internet and What's App so I was able to stay connected if / when needed.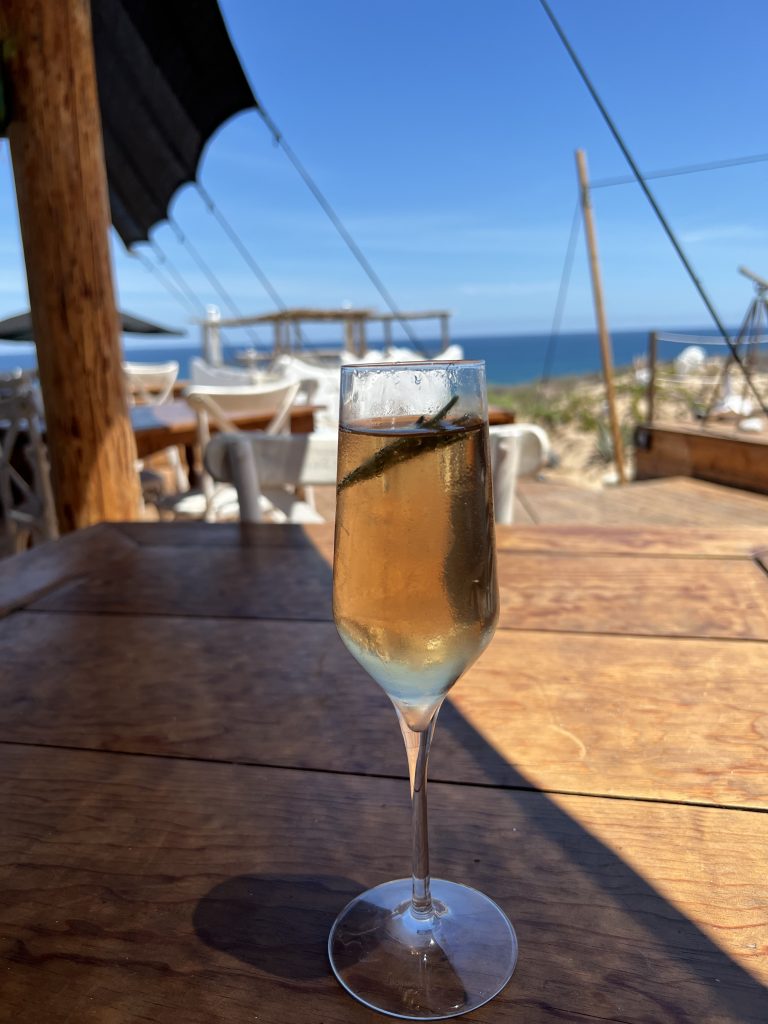 This destination is an eco-resort and operating on solar power, conserving water, energy and resources, and even being built by straw and clay so that each of the casitas are authentic to the area and traditions. The rooms are actually your own casitas, offering picturesque views of the ocean, the desert, the cactus, the trees and wildlife. They understand the importance of honoring the heritage and area of this part of the country, and the decor of the property while minimal is provided by local artisans and craft-makers. This is authenticity at its best. Such an inspiring and unique place to be.
The cuisine was made with passion by the Chef and served with the warm-hearted and happy to be there staff. Local ingredients, locally sourced and provided at times by organic vegetables and herbs grown on property, meals and snacks are presented beautifully and with your nutritional health in mind.
Breakfast starts out with a complimentary wellness shot of turmeric, ginger, cinnamon, vanilla and almond milk – as well as with garlic. Yes, garlic, but a clove that has been steeped in honey for six months! I loved both, and it was a great way to start out a healthy kind of day. Charcoal was also a surprising feature included in many deliciously created mocktails or cocktails – as well as in their bread that was served with their delicious beet hummus and salads. Fresh fish ceviche, gazpacho, fish entrees with salsas and authentic Mexican seasonings, quesadillas were elevated – presented beautifully and simply mouth-watering.
The Zenica Spa offers more than what I would call spa services, but rather spa experiences. The Medicine Woman is the mastermind behind these experiences, and a Medicine Woman she is indeed! From a long lineage of Mayan, Incan, and Lakota family, the traditions passed along for generations shape everything offered at this tiny, masterful spa. I encourage you to learn more about the ceremonial experiences that I had including the Aztec Massage, Cacao Ceremony, the Temexcal (sweat lodge), and the 5-Chinese element massage. All go beyond traditional expectations, and most include special ritualistic, indigenous elements such as local plants, aromatic and healing herbs, ancient lava rocks and stones, all of which make this 'experiential' vs. a typical spa service.
The stars at night are a blanket above you, and I even was able to capture some of the sky's sparkling.
A day excursion not to miss is the short road trip over and down the dirt road to the tiny little village called Cape Pulma. This is one of five national parks in the world that offers off-the-chart snorkeling in a protected coral reef. No fishing or commercial boats are allowed here in order to protect the sanctity of the ocean life.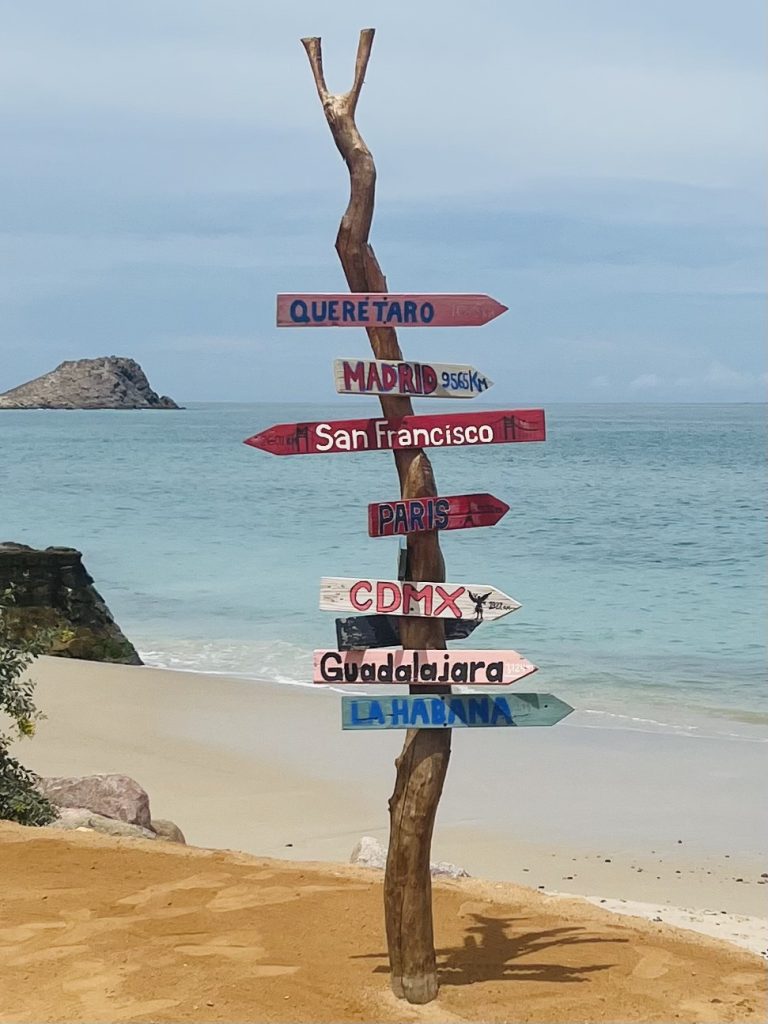 The breadth and varieties of fish you can see here is world-class, and I was able to swim alongside sea turtles, jack fish, angel fish, puffer (blow) fish, and so many other gorgeous turquoise, multi-colored, sparkly and iridescent fish that it was almost dream-like. I met a couple from Italy who had flown over strictly because of the reputation of this property and the snorkeling offered nearby.
Overall, time flows slowly but so smoothly at The White Lodge. Being 'off the grid' is such a rare opportunity these days, and a place that understands the inherent and authentic beauty of such an experience awaits you. As I left and driving down the dirt road to get back to civilization, an eagle appeared on a tree, perched and majestic. I was told it was a very good sign, very rare and unusual to see an eagle perched and calmly supervising the landscape, along that road. Its beauty wasn't lost on me, nor is that of such a special and unique eco-resort like The White Lodge.