One&Only Mandarina Resort
Outside of Puerto Vallarta, Mexico, surrounded by lush rain forest and the grandeur of the Pacific Ocean is a resort offering an one-and-only wellness experience.
The One&Only Mandarina Resort is a sight to behold with rooms and amenities made to lift your spirits. The spa is a touch of the divine. Situated under the canopy of a large Higuera tree, the building is tucked into a cliff surrounded by trees bordering volcanic rocks. This expansive natural world envelopes you on every turn, which extends to the spa's approach to wellness which implements wood, earth, fire, and air. The result is a feeling of instant calm and grounding.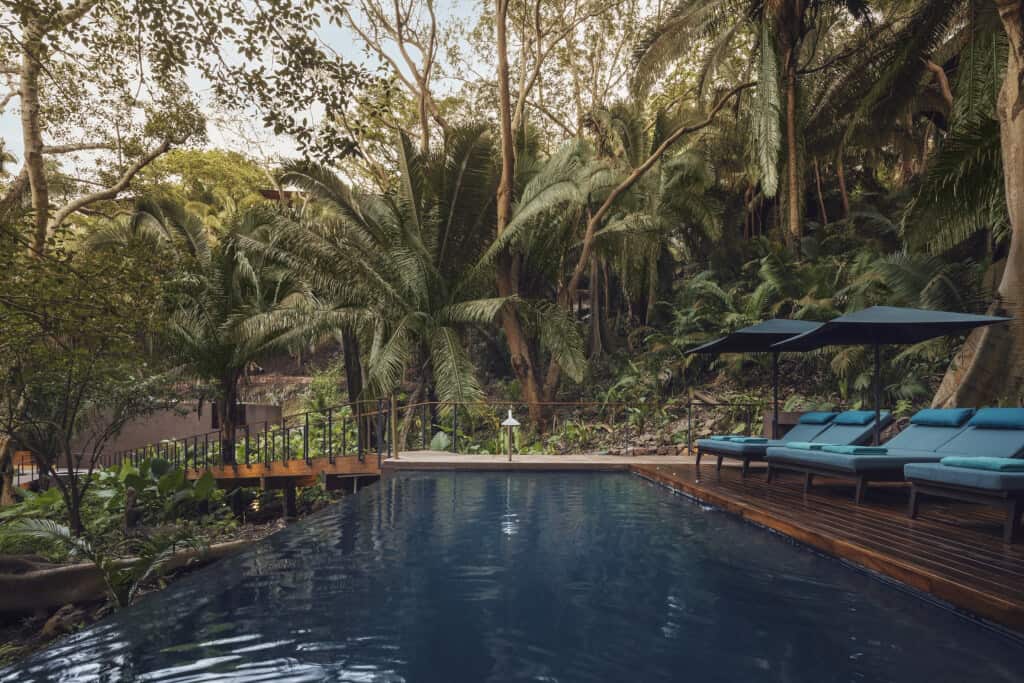 Joining me on this wellness haven was my handsome beau, so I didn't hesitate to sign us up for a connecting treatment made for two. Opting for the Couples Only Earth Connection we were enthused to be surrounded by the movements of the rainforest. Inspired by the spiritual pre-Hispanic ceremony celebrating love, union, and Mother Earth, this two-hour treatment we were pampered, partook in ceremony, and celebrated our love and connection to each other.
We first were led to the couple's suite patio where volcanic mud was carefully layered over our bodies by the artisans. The mud was decadent, warm, soothing, and detoxifying. While the mud dried, we lay side-by-side enjoying a foot and scalp massage. This relaxing time together was made even more magical by the open courtyard setting whose privacy added to the closeness of the moment. After, we were taken to the treatment room where we received a soothing full-body massage which included a signature fragrance pairing–two soothing scents blending together, meant to symbolize how romantic partners, when together, can achieve great levels of potency when in harmony with the other.
Culminating the message is a spirit-filled native ritual honoring romantic love and connection. Here, we had the option of either burying two small gemstones in the couple's garden, which would symbolize an offering to the earth as two beings who have mutually decided to walk in duality or keeping the precious stones. We decided to keep them, and they are currently in our home, placed before the base of one of our photographs. We were told that after three years, couples are encouraged to visit the sacred space of their ritualized connection. I hope that we will!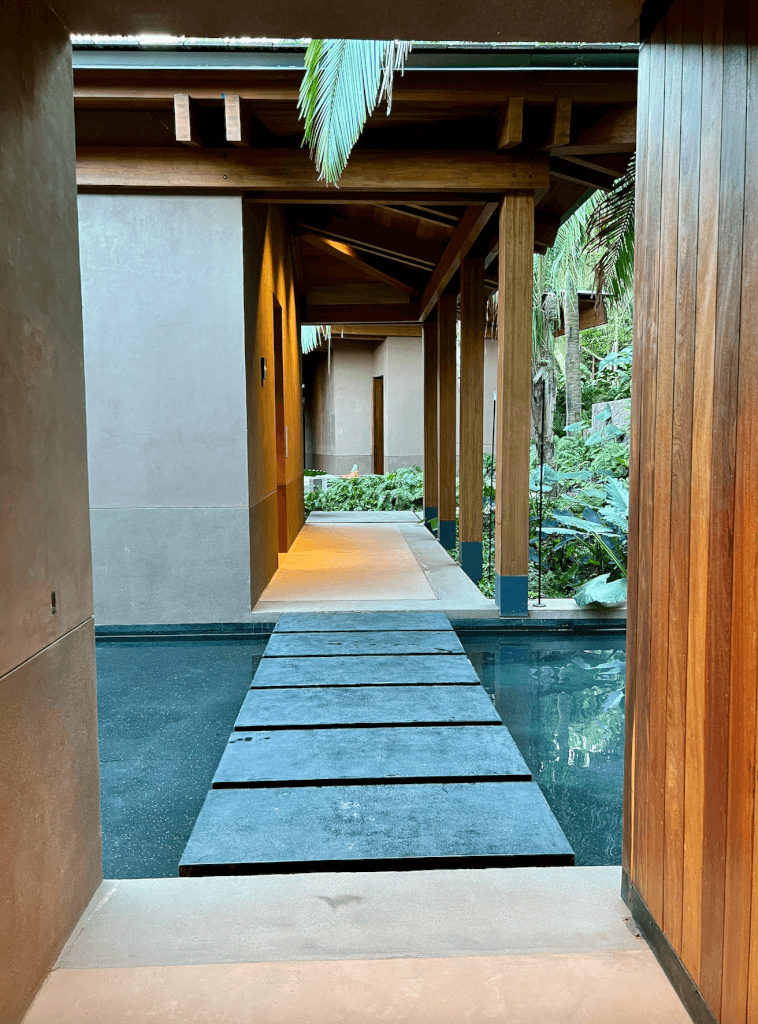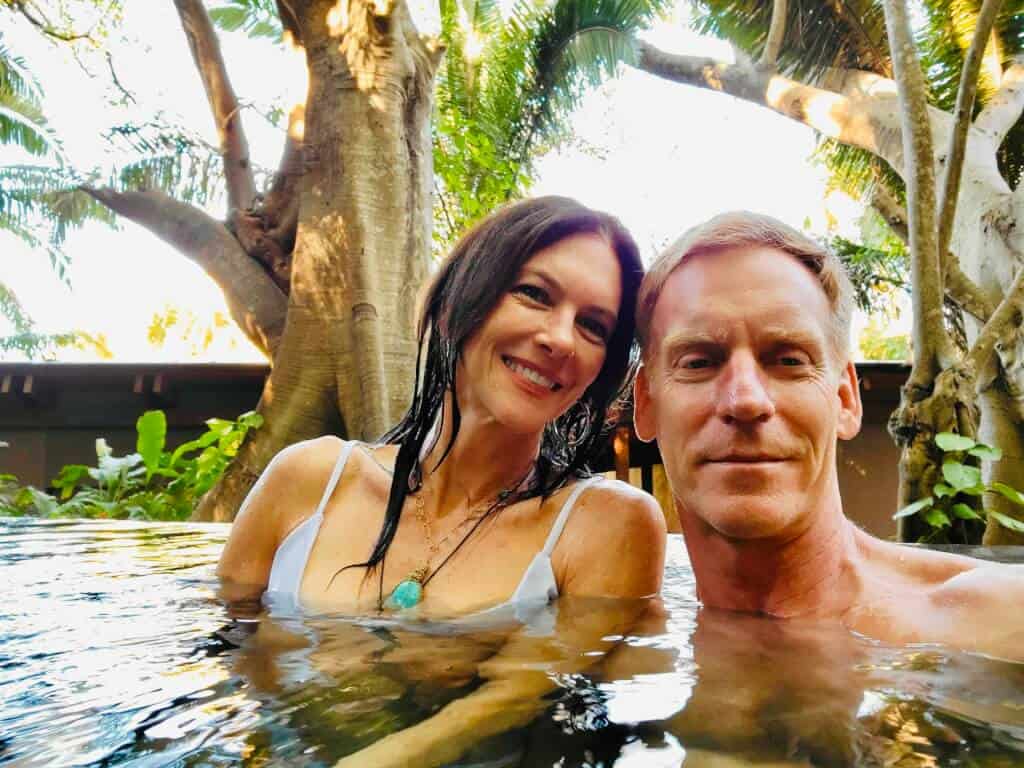 Other amenities we enjoyed included the steam room, eucalyptus sauna, cold plunge, and the warm outdoor pool. Their lounge area is built for relaxation, enjoying hot tea and scrumptious snacks while the sounds of nature resonate throughout. One of my favorite areas is the mud room where you can lather yourself with lava-rich mud. If you are into yoga, then you will be elated at their complimentary yoga and meditation classes held in a stunning open-air studio. I took advantage of the meditation class whose breathing techniques were both educational and spiritual.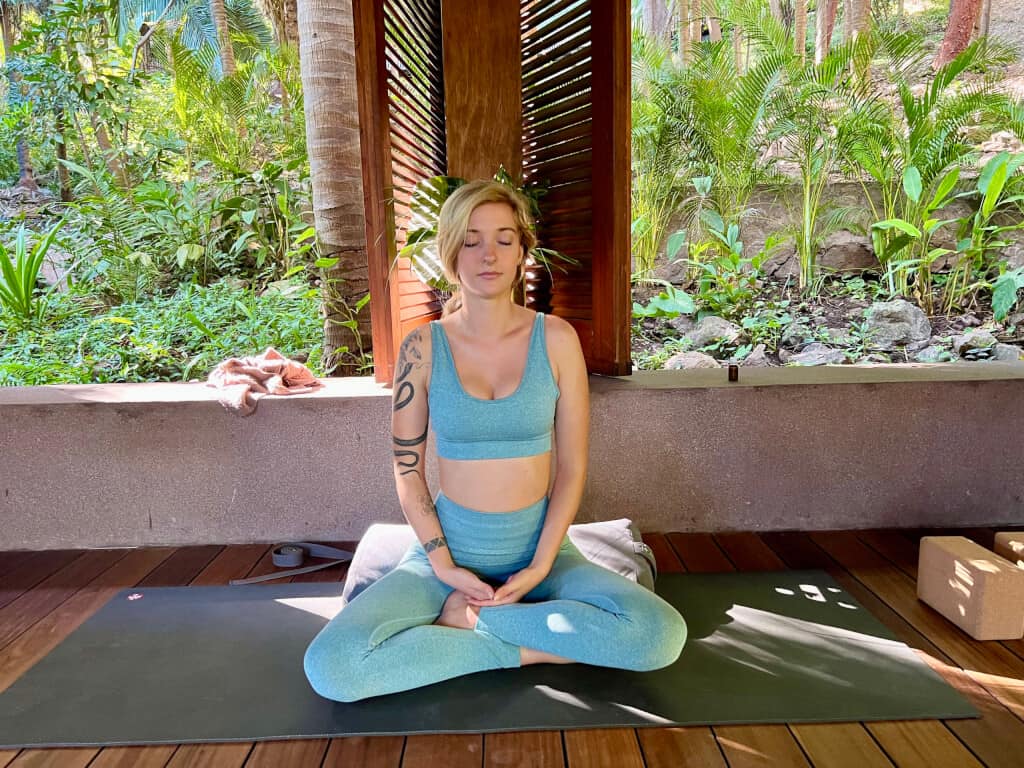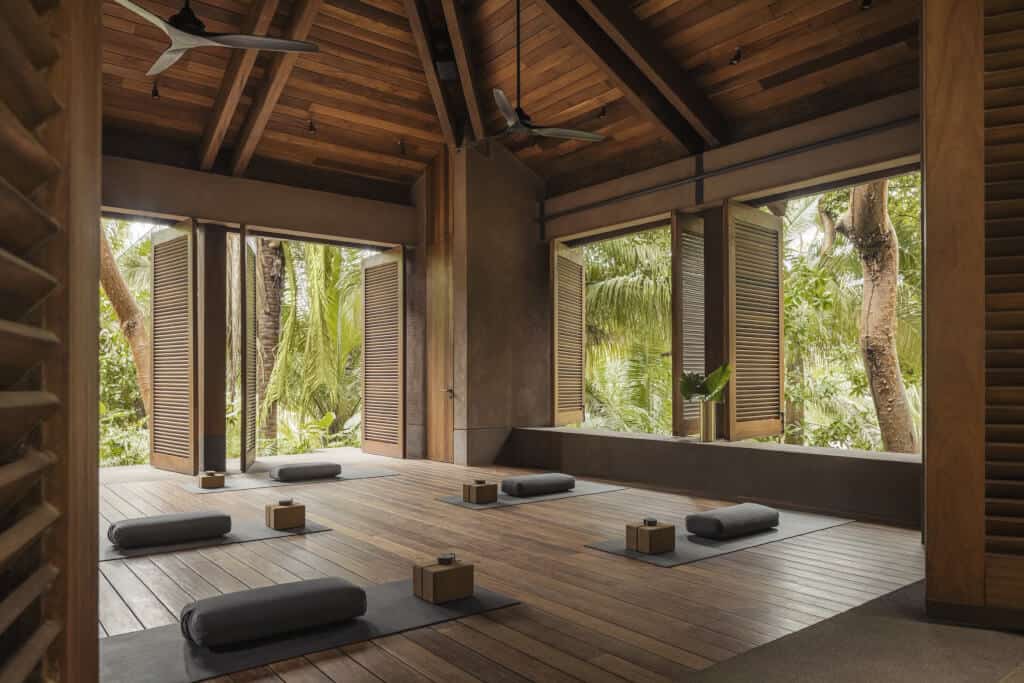 Between hitting the gym on a regular basis and enjoying the beautiful, panoramic views, the entire experience was deeply restorative, inspiring, and, most importantly, helped us grow our connection.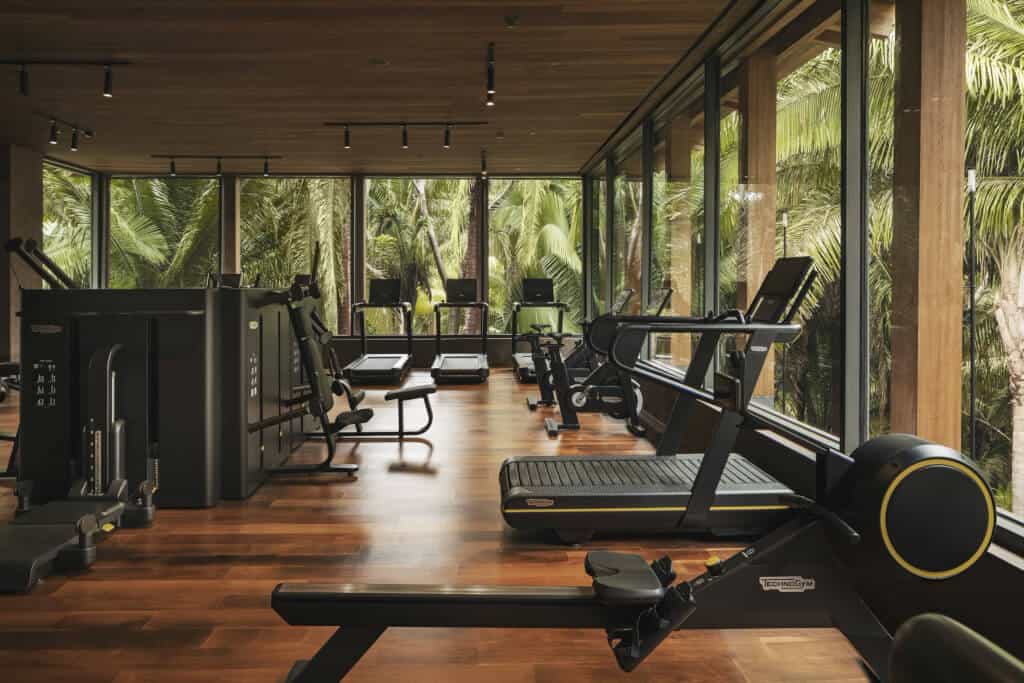 The One&Only Mandarina is truly an exquisite property, with memorable and enriching experiences that are purely magical. Enjoy!