MISSION:
Our purpose here is to encourage, inspire, motivate and perhaps ease you into a life built on greater self-care and holistic, attainable well-being. Sometimes we have to break free of our comfort zone and default environment to remind ourselves that we are meant for something more, greater than we have right now, and we can reach higher and further than we ever thought possible. This doesn't necessarily mean wealth or a new job or home - although it could, but it means greater vitality and feeling peace. It is our mission to guide you along this journey - and I am on this, too.
Use our site PLAN YOUR TRIP section to identify the most valuable, intriguing aspects for your wellness trips – or search by location – to find properties that we've researched and identified as offering wellness – with a farm-fresh twist! If you need any assistance or have questions, email us at hello@farmtowellnessretreatws.com We'd love to help guide you along your journey. Also, make sure you've signed up for our e-newsletter to get the inside scoop on more properties, happenings and unique products to make your wellness journey more easy, comfortable and exciting!
Meet the Founder:
Mary Blackmon, a serial internet entrepreneur, a former rice farmer, and also an Integrative Health & Wellness Coach. Her passion is to help people lead a healthy life and achieve their best selves – mind•body•spirit. However, she thinks the most important part of a healthy lifestyle is integrating a bit of " farm-fresh" as much as possible, so it is her mission with her latest venture to take you on a journey to achieving mind•body•spirit wellness – with a farm-fresh twist!
Farm to Wellness Retreats is the first website to provide a curated resource of hand-selected properties internationally that offer wellness services as well as something ... farm-fresh! You'll find a description of how each property selected on this list has a farm-fresh twist of some type, and you can easily search by location or by dozens of activities & offerings of your choosing – including meditation, horseback riding, nutrition classes, spa services, yoga, yurts and dozens more.
BIO:
Mary has been working in internet media since WIRED Digital in 1996, and her first company was Spa-Addicts.com, launched 2003. This became a trend-setting business, first of its kind to offer special promotions and offers, paving the way for future similar businesses like Groupon. This innovative approach to spa and wellness attracted audiences coast to coast – and this was prior to Facebook and social media outlets! Mary became one of the first influencers, embracing the role as me-time / spa advocate for the 'everywoman,' appearing in national media as an influencers for Cadillac, Blackberry, Johnson & Johnson, Kimberly-Clark products, Procter & Gamble, and others, as well as featured in O Oprah Magazine, profiled on Extra TV, TV Guide, and countless magazines including Glamour, Women's Health, Redbook, Cosmo, Health, Forbes Traveler. Passionate and motivating, she was a featured speaker internationally and penned articles in national lifestyle and even had her own columns in a leading spa industry magazines and popular website iVillage.
SEE OUR PRESS RELEASE HERE.
We expect great things, just as Farm Star Living has been featured in many national and regional publications, TV and radio / podcasts. For the new press release for FARM TO WELLNESS RETREATS, click here!
ADVERTISE WITH US:
If you're interested in showcasing your message here, please email us at hello@farmtowellnessretreats.com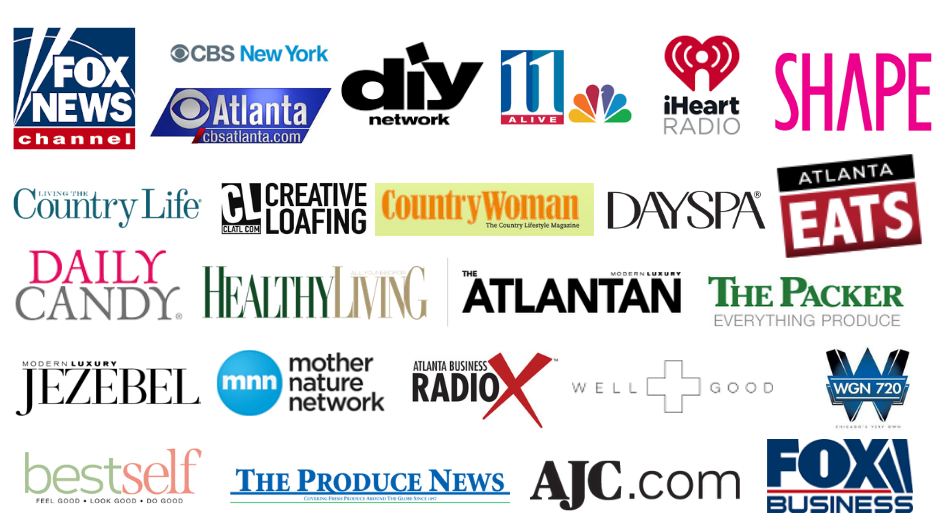 Farm Star Living, Mary's second internet venture that was the first website to elevate and spotlight farmers, farms and farm-fresh food, has earned her the title as "One of the 45 Amazing Women of Country" by Country Woman Magazine, many national network appearances as a farming expert on CBS, Fox Network, Fox & Friends, plus as a health expert on her own iHeart Radio segment "The Farm Star Living Minute." Celebrating its tenth year of business, Farm Star Living continues to shine and promote leading, well-known and reputable farming businesses and their foods, healthy eating, farms, and farmers aka Farm Stars™.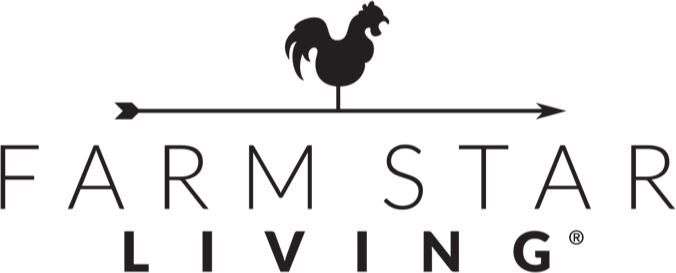 This business was inspired by Mary's taking over her family rice farm in Arkansas and Louisiana, leaving Spa-Addicts.com to go to her grandparent's farm and manage the operations. This taught Mary the importance and appreciation of agriculture and farming, as well as inspired her homage to farmers as Farm Stars™. This farming operation is now managed by others so that Mary can focus fully on her businesses and passions of providing a healthy lifestyle and mind•body•spirit wellness – with a farm-fresh twist!
Now, Mary brings her career and passions full-circle with LIVE GROUNDED™, combining more than twenty years of expertise derived from Spa-Addicts.com and its mission of encouraging self-care, spa and me-time, along with her business Farm Star Living, making farmers & farms more accessible while promoting a healthy lifestyle via farm-fresh food. #LiveGrounded
For more information, press or advertising opportunities contact us at hello@farmtowellnessretreats.com.